Celebs stepped out for the MTV Movie Awards in Los Angeles last night.
Bajan banger Rihanna arrives at the show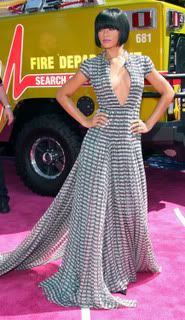 This dress is big let down from Rihanna, I was expecting something more banging from her since she seems to be making all the right moves in the music and fashion stakes lately. Yep, something is definately off with this one.
Moving along, the Bajan superstar also performed her number 1 hit,
Umbrella
with Jay-Z at the awards show: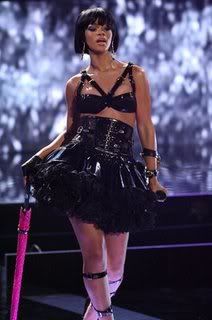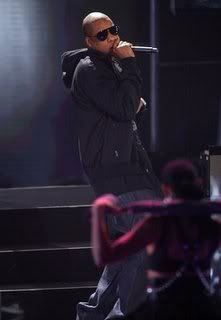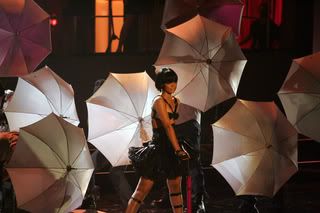 Jay arriving at the show
Meagan Good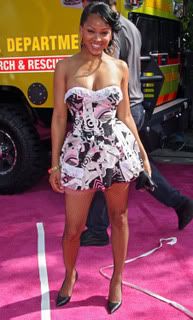 This is get-up is not a good look at all. Meagan looks fine from the neck upwards, such a pretty face shame about the rest, it looks like a ghetto prom queen outfit gone wrong.
Eva Mendes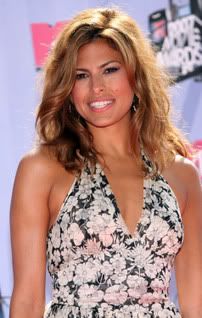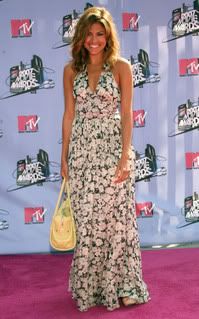 Another huge disappointment, Eva is usually so stunning on the red capet. I don't know what happened here, this dress is boring. Where is JLo when you need her?
Everyone's favourite trainwreck, Amy Winehouse was there with new husband Blake Fielder-Civil. Amy also performed
Rehab
during the show.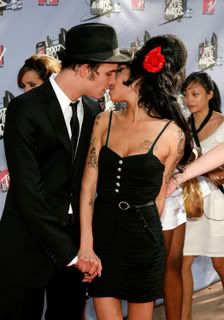 I'm not gonna comment on this one, it's just too easy.
Fergie
Niecy Nash
Jessica Alba
According to FHM, Jessica is the sexiest woman in the world. Ummm...ok
Victoria Beckham
Why Posh why must you try so damn hard? I don't know WTF is going through her head in these pics because she has actually become a parody of herself. I know Barbie wants her look back but I wonder what look it is...oh yes the desperate look because this shit will not sell.