Yes you guessed right, it's Rihanna overload again. She is still popping up all over the place on her Good Girl Gone Bad promo blitz and some of her hard work (well the sexy new image part) is finally paying off. She was named 2007 Venus Breeze "Celebrity Legs Of A Goddess" ( it was won by Mariah Carey last year) in New York City yesterday. I have to say from the pics below she is a well deserved recipient of this award. The Good Girl has really Gone Bad.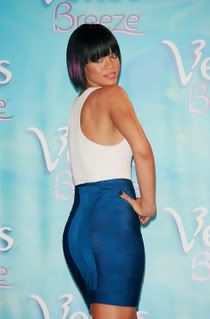 As she ever looked more banging?
She also performed on the "Today" Summer Concert series at the Dean & DeLuca Plaza in NYC earlier in the day
Of course it doesn't end there - she also attended the Celebration of The Cartier Charity Love Bracelet at the The Cartier Mansion in New York City on Thursday (before heading off to Kanye's 30th birthday bash).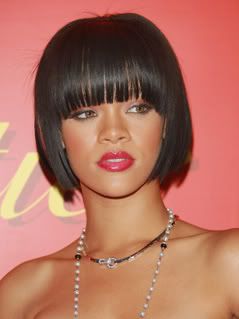 View a clip of Rihanna performing her "ella ella" song on BET 106 & Park on Wednesday
And finally she is featured in a little spread in the June issue of Blender Magazine
{pic credit: oh-rihanna.com}