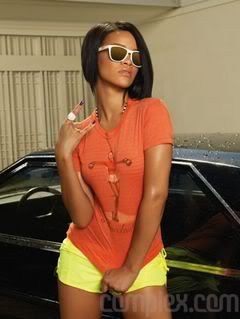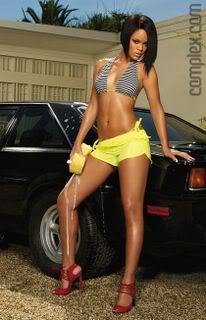 Yes, I know the Rihanna posts are on overload at the moment but you gotta admit the girl is pure fire right now, she is hot hot! I think Jay-Z better take the hottest chick in the game title from Beyonce and give it to Rihanna because she is killing the competition right now. Damn! Now I see why Beyonce wanted to
Ring The Alarm
. LOL!
Head on over to
COMPLEX.COM
to watch behind the scenes footage from the shoot and read some highlights from the interview.
Remember to cop the new album Good Girl Gone Bad, it's finally in stores tomorrow. Also remember to check out
Concrete Loop
tomorrow for a exclusive interview with Rihanna.