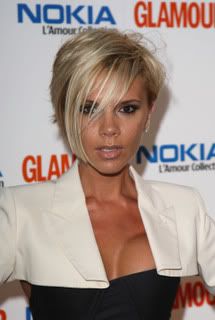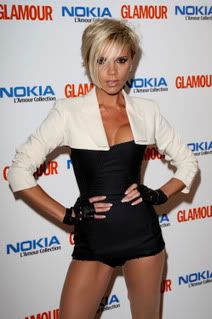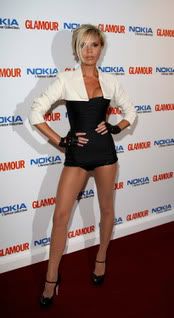 I don't usually post about Victoria Beckham unless I'm clowning her ass but this shit is just getting too easy. Here she is at Glamour Magazine's Women Of The Year Awards in London last night.
No, seriously what the f*uck is she wearing? There are just no words to describe this monstrosity of an outfit if you can even call it that. I know some people like to think she is a fashionista with even JLo saying she values Victoria's opinion on fashion (I bet she is regretting saying that now)!
For the first time I'm speechless there are just too many bad adjectives to describe this mess I don't know where to start. Posh, this shit is not sexy, this blow -up Barbie on crack look needs to go now! This is not even a question of hot or not, it's more like WTF is this crap?