The current IT Girl Rihanna performed on AOL's music session and also shot an advert for covergirl.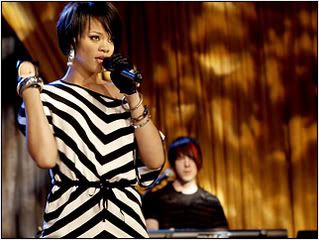 Rihanna behind the scenes covergirl
Yes I no I keep saying it but the Rihanna publicity machine has gone into overdrive and staying forever on the grind she snags this week's JET magazine cover.
Jennifer Lopez performs at Walmarts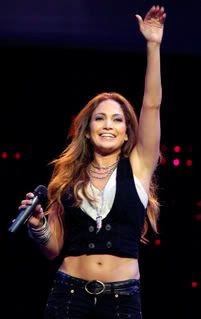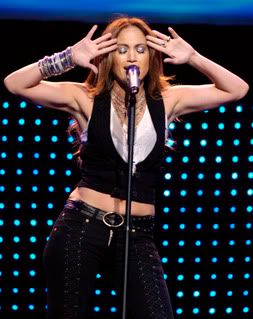 I was wondering why in the world would La Lopez be performing at
What brought the 37-year-old triple threat to a smelly ole shareholders meeting in backwoods Arkansas? A cool check for $500 000.
La Lopez was reportedly paid over a half mil to perform a medley of her hits in front of a bunch of Wal-Mart employees and execs before dashing back to her multi-million dollar pad in Miami.
The entire gig, from airport to airport, lasted only a few hours.
Kim K Covers LA Direct (What???)
Yes Hoes work too, don't ask me what Kim Kardashian does apart from hosting partys. making sex tapes and fucking every brother in hollywood but here she is on the cover of LA Direct magazine.