Sorry I haven't been posting as much over the last few days but I have been mad busy over the bank holiday weekend. Anyway lets catch up on the parties and outings in celebsville.
The Cannes Film festival has been the place to be for A-list celebs since it started and last week was no exception. Numerous A-listers came out wearing Dolce & Gabbana for the Dolce & Gabbana Party last Friday.
Naomi Campbell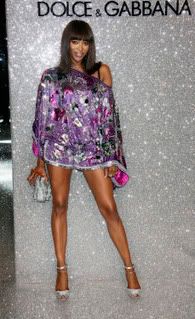 Still fab at 37!
Jamelia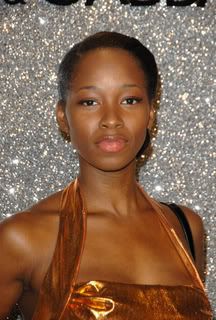 Jay-Z
Jigga is cheesing like mad here like Beyonce just told him she is finally ready to have his baby.
Rosario Dawson
Bajan Queen Rihanna continues in her quest for world domination with a performance of UK number 1 single,
Umbrella
in Germany at The Dome 42 Music Show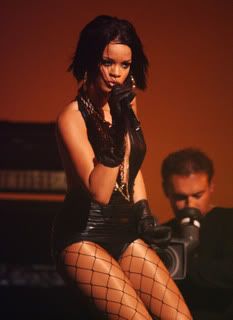 Luda-Crest Appears In The Simpsons
Ludacris made a cameo appearance on the 400th episode of The Simpsons last week. He played a tube of toothpaste called Luda-crest (yep you guessed it) that raps in an informational video that brainy Lisa watches.
Halle Berry was spotted shopping for fruit in Malibu on Sunday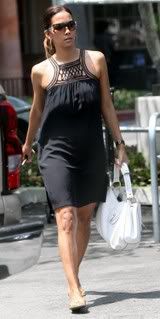 It seems like Kiki and Djimon are still going strong. I know I clown Kiki sometimes but you gotta love her the woman just don't stop. Anyway here she is with boyfriend Dijimon Hounsou, Ming Lee and Aoki Lee in Cannes on what seems to be a lil family day out.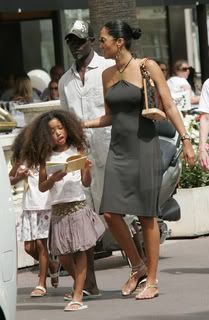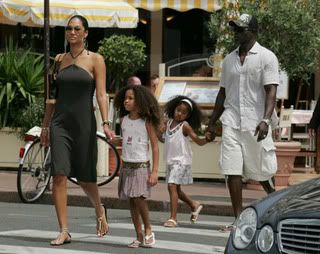 Aww! They look cute together I wonder what Russell thinks about this.
Speaking of couples, Queen B and boyfriend Jay-Z were also at the Cannes Film Festival last Friday.
Here they are arriving at Nice Airport in France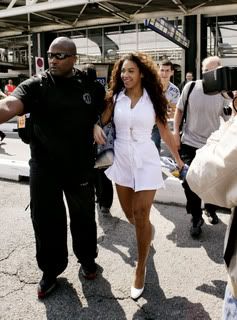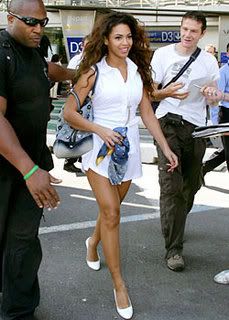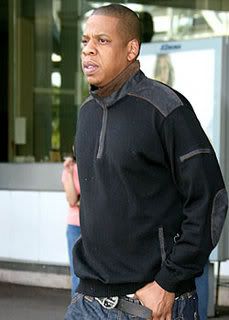 Beyonce also took a break from her European tour for some well needed R&R in Monaco with her man.
It's was like a Bey and Jay overload last week, when they were not partying and relaxing at some poolside they were spotted checking out the sites in Monaco