Melanie B @ David Beckham's 32nd Birthday Party at Cipriani's in London
Jade Jones
Emma Bunton
Victoria & David Beckham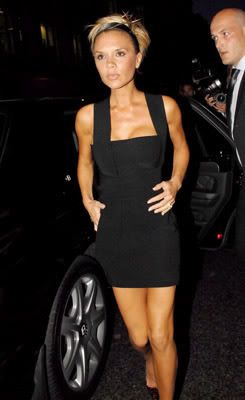 Mel B was back in London partying it up with her Spice Girl pals last night at David Beckham's birthday bash. According to reports it's all got a bit too much for Mel, who had to be comforted by David Beckham's sister, Joanne when she broke down in tears over Eddie Murphy's failure to acknowledge that he is the father of her month old daughter, Angel Iris Murphy Brown.
Mel recently revealed that she will be taking Eddie Murphy to court to take a DNA test to prove he is Angel's father. Mel, 31, said this week: "Eddie's not doing a DNA test and he's not signing the birth certificate. So it's going to have to go to court ... which is strange since he was the one asking for it."
Its strange indeed, I don't know why Eddie doesn't want to take a DNA test when he asked for it in the first place. He is just acting a damn fool, he needs to stand up and act responsibly and stop making a ass of himself.
Golden Brooks @ Stoli Hotel - Opening Party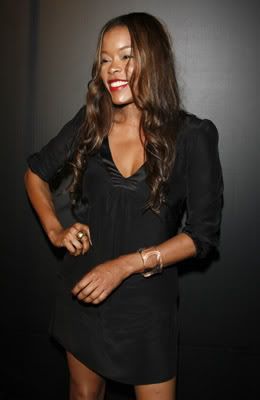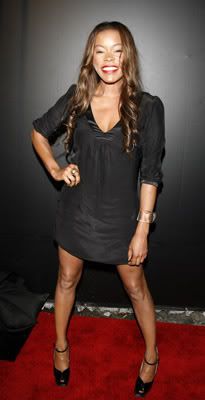 Golden also hit up the "Love Lisa; Armed and Glamorous" launch presented by Too Faced Cosmetics and Sephora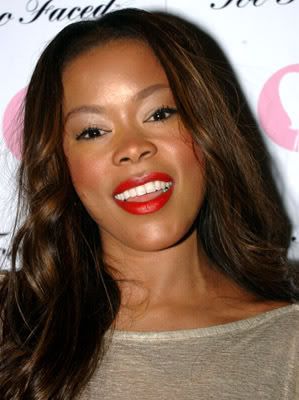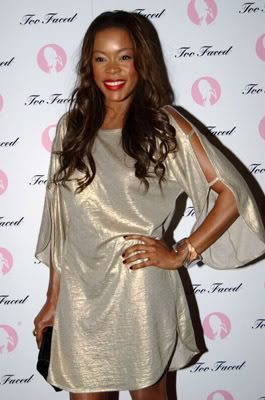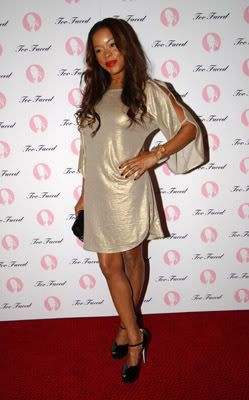 Its a double Golden whammy and yes she still rocking that dry ass weave and she still doesn't own a hair brush. Golden just can't get it right, as always her make-up reminds me of Tales From The Crypt and the outfits look like she got dressed in the dark.
Busta Rhymes Arrested For DUI
Troubled rapper BUSTA RHYMES was arrested on suspicion of driving under the influence of alcohol in the early hours of this morning (03May07) in New York City. The arrest comes just five days before (08May07) the hip-hop star is set to stand trial on two assault causes in Manhattan Criminal Court. Police stopped the rapper, real name Trevor Smith, at 12.48am after they noticed the windows of his GMC Yukon Denali Sports Utility Vehicle (SUV) were excessively tinted. Officers claim they smelled "a strong odour of alcohol" on Smith's breath and "he dropped his wallet to the ground" when he attempted to show them his identification. An on-site sobriety test found his blood alcohol level was .147 - above the legal New York State limit of .08. Smith will be arraigned later today (03May07). This is the latest of a string of legal troubles for the rapper. In February (07), he was arrested for allegedly driving on a suspended license and aggravated driving. Next week, his trial for the alleged December (06) assault of his driver and an August (06) assault of a fan, is set to begin.
Source