Celebs hit up the Love For Sale premiere at the The 12th Annual American Black Film Festival in LA on Friday. The new Russ Parr film stars Mya, Clifton, Powell, Melyssa Ford (straight to video I see), Jackie Long and Jason Weaver.
Mya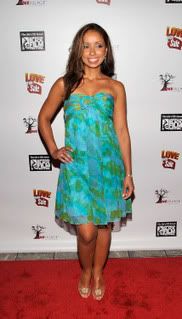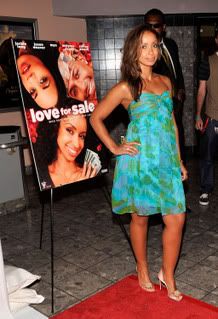 I guess Mya's music career is finished since her album,
Liberation
sank without a trace but I guess she can always fall back on her blossoming acting career. She was due to make her broadway debut in
Chicago
in May but had to postpone it because of a broken foot.
Essence Atkins
Toccara Jones
Melyssa Ford and Angela Conwell