Kelis at G-A-Y Astoria in London on Saturday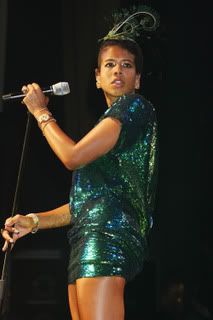 The Milkshake singer who is a fame favourite in London also performed at the 02 Wireless Festival in Hyde Park on Friday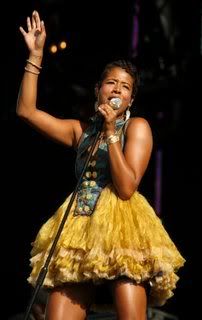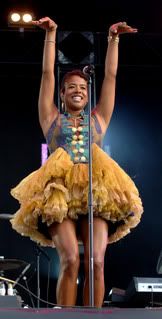 Tyra Banks at the 59th Annual Daytime Emmy Awards on Friday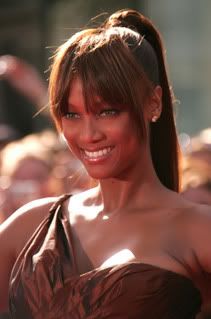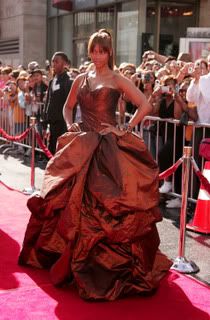 This dress is not a good look at all, I'm sure Tyra wanted to look like a princess at the Emmys but this was sooo not the way to go. Way too over the top, it reminds me of tin foil and she is looking like she is perched and ready to lay a egg.
Thank God she changed her outfit when she hit up celeb eatery Mr Chows after Awards show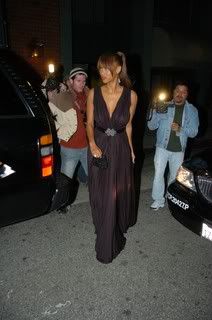 Red carpet regular, Kerry Washington attended the Center Dance Arts "POOL PARTY" sponsored By Yves Saint Laurent at the Beverly Hills Hotel on Thursday
Kimora Lee Simmons st the New York Premiere of "A Mighty Heart" (June 13)
Beyonce takes a break from her world tour to relax on her private yacht with her man, Jay-Z in the South of France on Thursday.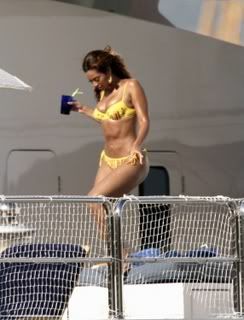 Mariah out and about in NYC on Friday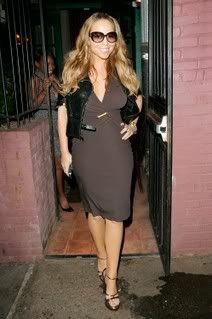 Mimi is set to headline the European debut of Sir Elton John's charity concert One Mighty Party.
The We Belong Together singer will travel to Paris, France for the gay and lesbian concert which benefits the Elton John Aids Foundation on 29 June.