Talk show queen Oprah Winfrey received the Humanitarian Award from the Elie Wiesel Foundation in New York last night.
Oprah recently topped the Celebrity Philanthropy list. Each year, Winfrey gives roughly $50 million personally to empower and educate women, children, and families. She opened a youth center in her Mississippi hometown and also opened a girls academy in South Africa in January. The talk show host boosts her giving power through Oprah's Angel Network, a public charity through which audience members have funded scholarships and schools, youth centers, and women's shelters.
Amerie Performs at the "Because I Love It" Record Release Party in Tokyo
Amerie is on the grind promoting her new album in Tokyo but for some reason I smell a flop. I didn't even realise the album had a UK released yet, until I saw it on sale in Woolworths for £7.97. Since new albums usually retail for at least £9.99 I'm waiting to see where it's gonna chart this weekend. This doesn't really surprise me since the tracks I heard so far from the album are mediocre at best.
Christina Milian attends the 2007 Taurus World Stunt Awards in Los Angeles.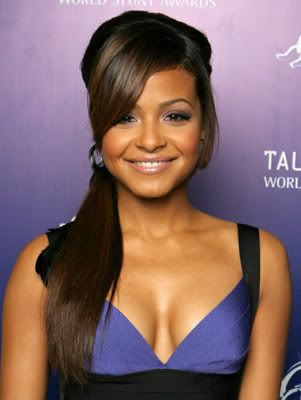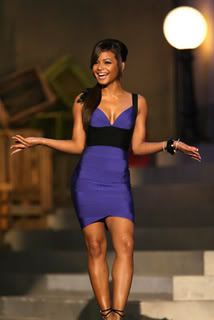 Apparently Christina is writing two books aimed at the teenage market. It seems like anyone can write a book these days I know home girl wrote four lines on Jlo's Play but hell a book is a completely different thing. I wonder what the hell is she gonna write about I think I'm gonna have to pre-order this one cos I know there is a Oscar wining film in there somewhere.
"Pirates of the Caribbean: At World's End" World Premiere
Naomie Harris
Cheetah Girls