The 2008 MTV Music Awards was held in LA last night and as usual the show was boring as hell and no one cares who won what, so the only thing left to do is to look at the outfits.
Rihanna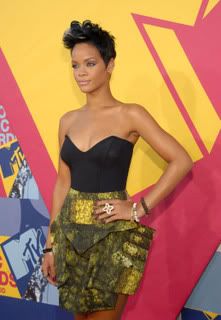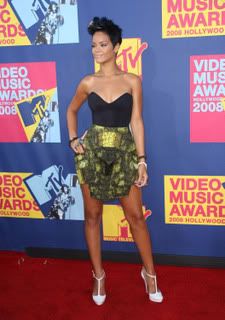 Woman of the moment, Rihanna was there looking sensational as usual and although this is not her best look she carried it off well.
Ciara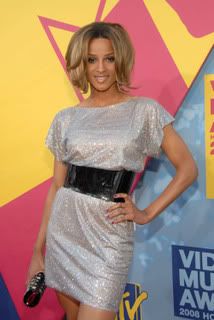 Interesting look from Cici.
Christina Aguilera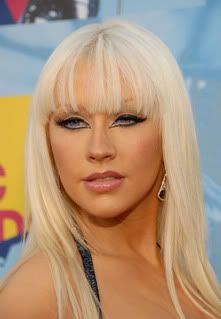 Is this Brooke Hogan or Christina Aguilera? Ok...so what the hell happened to Christina? She looks like a caked up tranny and its not even Halloween yet. There is just nothing left to say but to wonder where it all went wrong. As for the outfit it is just too hideous and slutty for words. Not a good look at all. SMH!
Keri Hilson
Nice Shoes. Dress and hair - no comment.
Solange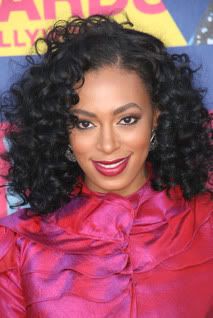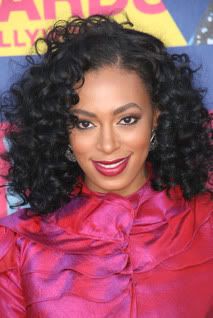 Solange you are trying too hard honey. I vote no! Look on the bright side at least now its obvious that you are Mama Knowles' offspring with all the bad fashion choices you have been making lately.