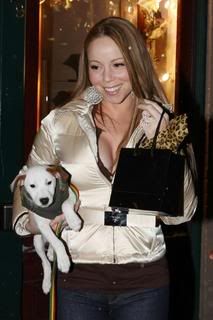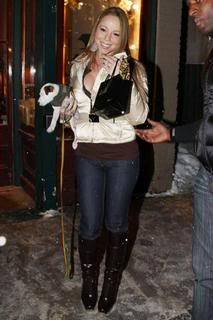 Mimi was out and about in Aspen getting her break on with her beloved pooch, Jack. She is currently working on her eleventh studio album with production from Polow Da Don, Nate 'Danjahandz' Hills and Bryan Michael Cox.
Meanwhile La Lopez was spotted in New York a few days ago...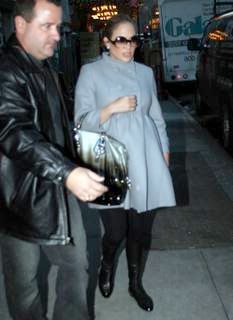 Damn, I can't believe I didnt get to report the news of Jlo's pregnancy. Hell homegirl look like she is about to pop anytime now but at least she still looks fly.